Philip Sturm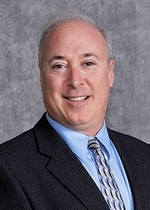 202.364.1700 x-129
202.537.0160 fax
301.213.3528 cell phone

PSturmRltr@aol.com
Visit My Website
20 Chevy Chase Circle NW
Washington DC, 20015
Receive Email Alerts from Me
Phil Sturm has lived in Chevy Chase for the past 40 years and resides there now with his wife, Terry, and their three daughters. With over 20 years of experience in real estate and a BA and MA from the University of Wisconsin in Economics and Public Policy, Phil has a rich background and solid sales experience to offer his buyers and sellers. Phil's "insider" knowledge of the neighborhoods and people of Chevy Chase is also a great resource for his clientele.
Phil says, "You should choose your real estate agent with as much care as you choose an accountant, attorney or financial advisor." With this in mind, Phil gives his clients his devoted attention, warm and caring personality, quick intelligence and highly developed negotiating skills.
So, if you are thinking of buying or selling, choose carefully. Call Phil Sturm today or email him.