Penny Mallory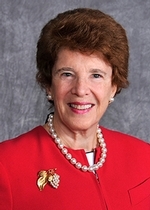 202.364.1700 x-164
202.364.7170 fax
202.251.6861 cell phone

pmallory17@gmail.com
4400 Jenifer Street, NW
Washington DC, 20015
Receive Email Alerts from Me
THE KEY TO YOUR SUCCESS
Certified Residential Specialist
Certified Luxury Homes Marketing Specialist
Luxury & Historic Homes Marketing Specialist
Specializing in the area's luxury market requires integrity, confidentiality and diplomacy, and a high level of professionalism. Penny Mallory and Lucinda Treat are known for these qualities in the service they provide.
 
Their skill in making a transaction run smoothly - from making the match for the buyer or the marketing of a seller's property through successful settlement has earned them many awards and has provided them with a wide-ranging referral network.

Due to their deep roots in the community, they can help clients "land softly" with bits of historical gossip, directions to the local grocery and dry cleaners, who to call in the middle of the night for a veterinary emergency, and where the farmer's market is on Saturday morning - and an endless list of service providers.

Their clientele is local, national and international - friends, neighbors, professionals,
members of Congress, the Cabinet, ambassadors.  They haven't sold a past or future president a house yet, but it would surprise no one if they did.
As their resumes attest, Penny and Lucinda are successful professionals who have weathered the ups and downs of Washington's residential market.  If it's real estate in the capital area, it's Penny and Lucinda!
Objective        Professionalism * Service * Discretion
Employment & Real Estate Experience
1965-1975       New York City & Washington, DC
                        Manager, Washington Bureau - Time-Life Publications 
Researcher, Hugh Sidey's  The Presidency column, his books on
JFK, LBJ,   and These United States;  Time-Life Books World 
War II Series, Life International and Life en Espanol
1976-2009      New Orleans, LA   &  Washington, DC
Realtor - Listed & Sold distinguished, historic homes in French Quarter,  Garden District and Uptown, New Orleans;  served on New Orleans Board of Realtors; authored brochure on history and development of the Garden District.   Moved back to Washington, DC  in 1979, remained in real estate resuming full time in early '90s
Awards & Designations:  CRS (Certified Residential Specialist—only 5% of real estate agents nationwide attain the CRS designation),, CBR (Certified Buyer Representative), At Home with Diversity, GCAAR Awards, NOLA Board of Realtors Awards, Randall Hagner's Top Producer Award
Partner with Lucinda Treat, fellow Washingtonian and CRS. Together we specialize in historic and  higher-end homes and condominiums
Education       
                        BA       Stanford University--major:  Latin American Studies
                                    Overseas Studies:   University of Madrid, Spain
HS       Holton-Arms School, Washington, DC
Extra-Curricular
                        Served/Serve on various School, Community, Club Boards
Personal          Married, four grown children
                        Enjoy reading, gardening, tennis, travelling, wine tasting
Contact Information
                        Evers & Co.  202 364-1700
                        4400 Jenifer Street, NW, Washington, DC 20015
                        h/ofc:  301 654-7902 (preferred);   cell:  202 251-6861
                        email:  pmallory17@gmail.com
Penny Mallory 's Listings
#MDMC561066 | Single Family Home
#3544330 | Single Family Home
3
Beds
2
Baths
2,121
SqFt
#4666120 | Single Family Home
#MDMC657390 | Single Family Home
#3383646 | Multi-Unit Residential