Nancy Wilson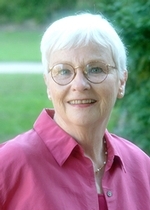 Nancy has been a successful real estate sales associate since 1980, specializing in upper Northwest Washington and close-in Montgomery County. She is licensed in D.C., Maryland and Virginia and is a member of the Washington, DC and Montgomery County Association of Realtors.
She has lived in the greater Washington area since 1971. She was a parent volunteer during the time her two children were in public and private schools, and was active in other activities and fundraisers such as the Chevy Chase House Tour. Now her involvement in Chevy Chase civic associations, church groups, and real estate keep her current with the community pulse.
An award-winning agent since she began her real estate career, Nancy is known for her uncompromising attention to detail and highly effective sales techniques. While she has listed and sold homes from Vienna, VA, to Queenstown, MD, she concentrates inside the MD Beltway and Northwest DC. She was again one of Evers' Top Agents for 2011.
Talk to your neighbors and make your next move your best move! - Call Nancy.
Testimonial - "Nancy listened to me when I described what I needed and understood my hectic schedule. The process was a pleasure once Nancy was my agent and I love my new house." E.S. - North Cleveland Park