Linda Chaletzky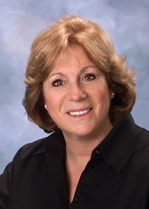 Linda is a native of Newton, Massachusetts and has lived in the Washington area since 1976. She was drawn here by George Washington University where she worked as a psychotherapist in the Health Plan, was Director of Social Services and headed up the mental health curriculum and teaching of the primary care residents in the medical school. In 1983, following years of having a part-time private practice, she opened her practice full-time. Then, after more than twenty years of sitting in a chair all day doing therapy, Linda's abundant energy led her into real estate in 1990. She can be out and about and on the go all day long!
The skills required to be an effective therapist have proven highly applicable in the field of real estate. Success requires an ability to work with all personality types in an efficient and focused manner.  Linda uses her understanding of motivation and listening with "the third ear" to lead clients to clarifying and achieving their real estate goals. Whether working as a listing agent or a buyer's agent, she is goal directed and thorough. She is a skillful negotiator and mediator and is highly successful in helping people in transition. In addition, Linda maintains strict confidentiality standards in every transaction. Her unfailing sense of humor, common sense and in-depth knowledge of the field have led to her business being based primarily upon referral. People enjoy working with her.
In 1978 Linda married Ken Chaletzky, an old friend from Newton, with whom she was reacquainted when she moved here, and whose family has been in real estate for generations. They have two children, Naomi and David, and a golden retriever, Honey. Linda is secretary and board member of the Kenwood Park Citizens' Association and has been active in numerous community and volunteer activities. She has a B.A. from the University of Massachusetts, an M.S.W. from Boston University and a certificate in Mental Health Administration from the esteemed Washington School of Psychiatry.
Real Estate is the second career that Linda truly loves and it shows in her success.
Linda Chaletzky 's Listings