Kevin Poist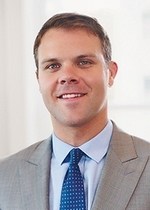 202.364.1700 x-216
202.537.0160 fax
202.441.1757 cell phone

Kevin@EversCo.com
Visit My Website
20 Chevy Chase Circle NW
Washington DC, 20015
Receive Email Alerts from Me
Kevin is a Graduate of the REALTOR® Institute (GRI), a designation extending his dedication into the world of real estate.  Licensed in the District of Columbia, Maryland, and Virginia, Kevin services all three states, specializing in the District of Columbia. 
Being born and raised in the suburbs of Maryland, Kevin graduated cum laude from Towson University with a Major in Philosophy and International Studies.  His studies sent him for 6 months to South Africa where he studied at the University of Kwazulu-Natal in the city of Durban. 
His studies also sent him to India, where he resided for two years in the ancient city of Varanasi and the bustling city of Bangalore.  Here he spent two years teaching grade eleven students Literature, Theater, and Fitness.  Immersed with little Western influence for an extended period, Kevin learned to appreciate the delicate conditions necessary in living amongst a culture foreign from his own.
Listening, observation, and integrity during his travels were principles with which he governed himself:  all principles which have transferred into his approach for real estate.  An admirer of balance, Kevin shares simplicity, clarity, and knowledge with his clients.
Writing, reading, and most recently rock-climbing are some of the hobbies Kevin enjoys.