Josette Skilling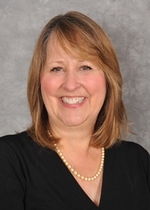 301.656.1800 x-122
301.656.3687 fax
301.385.9213 cell phone

Josette@EversCo.com
20 Chevy Chase Circle NW
Washington DC, 20015
Receive Email Alerts from Me
Josette Skilling, a Realtor for over 10 years brings a wealth of business knowledge to her career as an Associate Broker with her team – Skilling Properties – at Evers & Company. With a background in IT and a degree in French it might not seem an intuitive choice, but all have a common element: puzzle solving.  Josette's analytical skills and ability to resolve complex issues have allowed her to transition quickly to the complex world of real estate.
Josette's career in IT armed her with the knowledge that customer satisfaction plays a key role in establishing loyal clients. She brings that same caring philosophy to her relationships with her real estate clients.
Since 1996, Josette and her husband John have lived in Bethesda and raised their two daughters, Mary Kate and Jamie (twins born in 2000). Her husband, John, is a native to the area and works as a consultant to the Department of Education. Community involvement plays an important role in her life and that of her family.  Her son and his wife, Jen, live close to the area in Olney where he works in real estate and she teaches for the Montgomery County Public Schools.
Josette is a very successful agent who has worked in a wide area of Montgomery County and Washington DC, from condos to single family homes.  Her work for local estate and probate attorneys has allowed her to fulfill her passion for renovation by bringing many of these older homes lovingly back to life.  "I'll take care of the details" is her defining statement as she manages every step of the home sale, from repairs and renovations to staging and managing a successful closing.  
She works with a team of affiliates – title officers, inspectors, stagers, painters, contractors and more – to guide you through every step of the home buying or selling process.  She is an expert in helping senior parents moving into a different lifestyle. Education has caught up with senior's special needs, and Josette has taken advantage of the specialized certification. Her training as a Seniors Real Estate Specialist (SRES) has helped her develop strong expertise in helping seniors who need to downsize.
Josette is an active member of Top Agent Network which recognizes the top 10% of agents in the Greater Capital area.  
Josette Skilling 's Listings
4
Beds
3 | 1
Baths
2,353
SqFt
#MDMC730164 | Single Family Home
Buyer's Agent:
Listing Agent: Josette M Skilling