Janie Haynes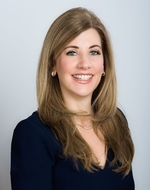 202.364.1700
202.966.6970 fax

janie.eversco@gmail.com
20 Chevy Chase Circle NW
Washington DC, 20015
Receive Email Alerts from Me
You don't just want to like your new home, you want to love it. Janie Haynes will help you find a home you'll love. And when you're ready to sell, she'll use her marketing resources, business network and real estate expertise to match your property with a qualified buyer and get top dollar.

Janie has built a respected career in marketing, achieving success as a recruiter and sales manager for luxury fashion brands before following her passion to real estate. Making every transaction a premium experience, Janie combines her real estate knowledge, sales background, network and negotiation skills to consistently exceed clients' expectations. From the initial interview to final representation at the settlement table, Janie is thorough and effective.
A Chevy Chase native, Janie is an expert on the capitol region's neighborhoods and towns. That deep knowledge of the metro area is the foundation of her success in real estate. She lives in Chevy Chase with her two children and a black Labrador Retriever named Dixie.